UNCOVER THE SECRETS TO THE UNIVERSE IN STARFIELD™. UPGRADE YOUR PC WITH AMD RYZEN™ PROCESSORS AND AMD RADEON™ GRAPHICS CARDS AND EXPERIENCE IT TO THE FULLEST.
In Starfield™, the galaxy is what you make it. With AMD products in your PC, it will be the most immersive adventure you've ever experienced. Travel space at the speed of AMD Ryzen™. Explore worlds in AMD Radeon-like detail. All from the control room of your AMD PC setup. Are you ready?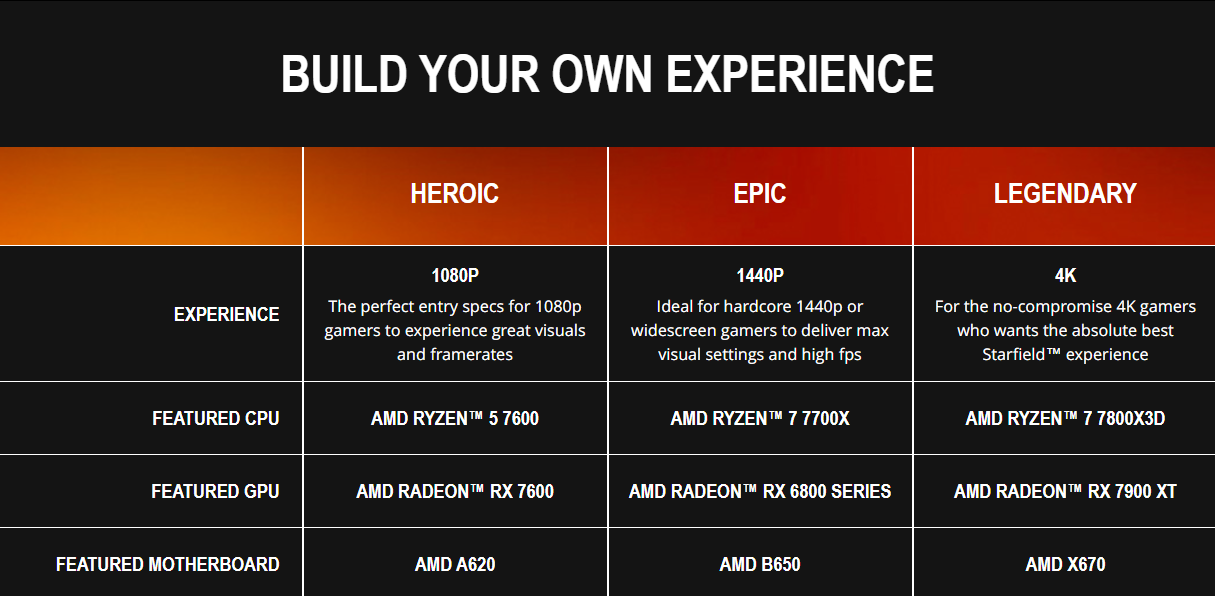 Eligible Processors and Graphics Cards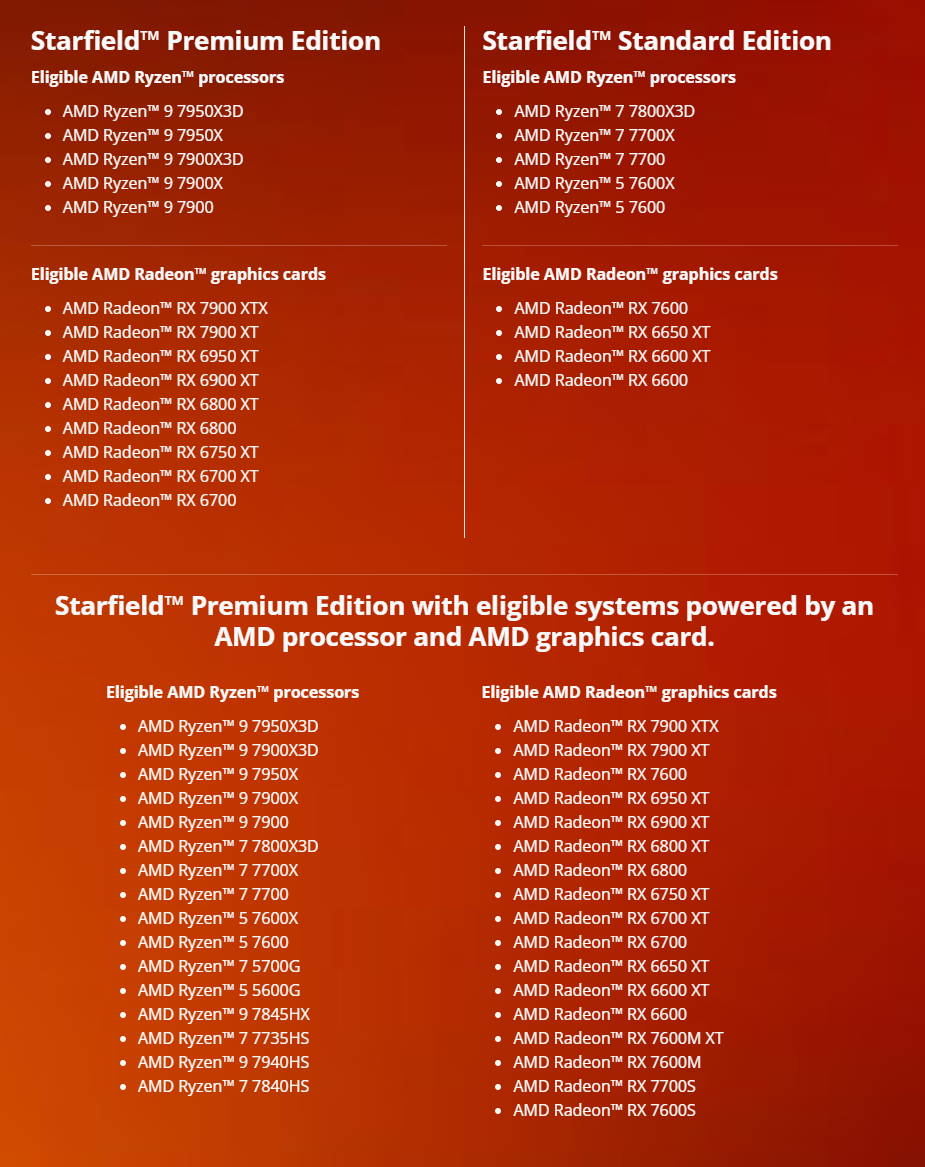 Starfield™ is rated ESRB M "Mature" for violence, blood, suggestive themes, strong language, use of drugs and rated PEGI 18. May contain content inappropriate for children. Please consult with ESRB.org, PEGI.info, or your regional game ratings organization.
© 2023 ZeniMax Media Inc. Starfield, Bethesda, Bethesda Game Studios, Bethesda Softworks, ZeniMax and related logos are registered trademarks or trademarks of ZeniMax Media Inc. in the U.S. and/or other countries. All Rights Reserved.
© 2023 Advanced Micro Devices, Inc. All rights reserved. AMD, the AMD Arrow logo, Radeon, Ryzen, and combinations thereof are trademarks of Advanced Micro Devices, Inc. Other product names used herein are for identification purposes only and may be trademarks of their respective owners.